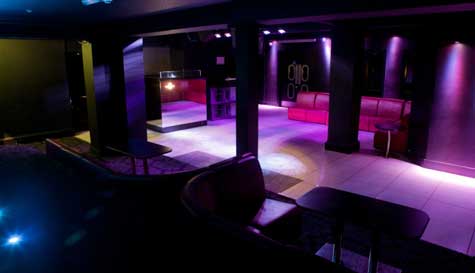 On your big weekend, you're bound to want to take the lads out for a night of madness and mayhem on some of York's biggest dance floors. The only problem is that you don't know where's hot, and where's not. Luckily for you, here at StagWeb we've already undertaken the arduous task of discovering the very best venue in the city (we know, poor us), so you can give the groom the send-off he deserves!

You'll get a taste of one of the up and coming clubbing scenes of the North, the nightlife here is seriously burgeoning and this amazing club is definitely proof of that.

There are four epic rooms in here for you to explore, each with different music and themes from R&B and hip hop to grime, as well as all the current smash hits. Whether you move from room to room like raving nomads, or you lock down a single dance floor to throw some stag shapes, you'll be treated to true party bangers worthy of your special night.

This will be a night filled with stag pranks and big laughs, so splash the cash on fancy Grey Goose and Belvedere vodkas, or if you're feeling really classy, Laurent Perrier champagne. You're ensured a VIP experience here, from the guestlist Q-jump entry to your own private table, on this night; you'll be treated like kings.

Don't settle for second best, get into this top club, hassle-free, and have a night befitting of the stag legends you are!