What to do in Budapest
From the extreme to the chilled, the cultural to the crazy and the raucous to the refined, the Hungarian capital really does set the standard for top-drawer adventure. For an epic Budapest stag do, StagWeb runs over 25 of the very best Budapest stag activities out there, with everything from footie, guns and boats to quads, babes and beer on our playlist. So you and the boys are on course for some truly colossal daytime action. Marry that with monumental nights and mighty fine accommodation and you're well on your way to a weekend of epic proportions!
11 Trending Budapest Stag Activities
Best Things to do in Budapest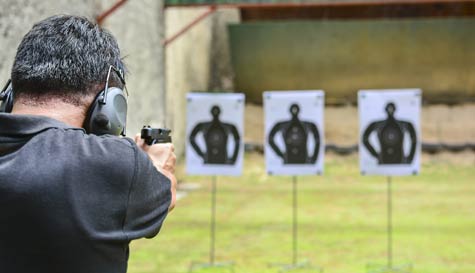 But wait…. There's more…
There's more?
Yes, there's more! With the expert service, our stags have come to expect from StagWeb we won't just hand you your tickets and send you on your merry way through the myriad of zigzagging streets, ruinous walls and squares of this fine upstanding capital. No sir. We take pride in going the extra mile and that means taking care of every last detail, from finding the best venues and event times, right down to arranging transfers between gigs.
And with flexible half-day events, top of the range full day activities and great multi-activity sites affording you the opportunity to mix and match to suit the tastes of your group, the weekend really will be of your making. You want to be sure you're getting the absolute best for the boys and the budget and with more than 14 years' experience serving the stags of the nation, we're confident we can build you the ultimate itinerary for your Budapest stag activities.
In fact, why not put us to the test today. There's a whole Hungarian playground just waiting to be explored, from the mountains to the city, to the ruins, the Danube and its islands. Get in touch today and set the ball rolling for an unforgettable weekend the boys will be talking about for years to come.
Just how good are Budapest stag activities?
They're up there with the very best. We'd go as far to say they lead the field in some cases and with everything from traditional stag events to one-off Hungarian specials you won't be disappointed. And that's a promise.
AK47/Target Shooting
Make like Bond, Rambo, Arnie et al. for the ultimate in stag action. From Glock to Colt, Marlin to Kalashnikov, you'll have access to weapons you simply wouldn't get your hands on in the UK. It's a blinder, gents. Definitely one not to be missed!
Tank Driving
For something a little more heavy duty, mix man and mighty military machine for some true macho style stag action where you and the lads will find yourselves at the helm of anything from a mini tank to a whopping great Chieftain. It's more than a little unusual. It's got testosterone written all over it. In short (and with hulking great style), it's a guaranteed winner!
Go Karting
With a monster 820m outdoor circuit, top of the range 220cc karts and some of the fastest straights around, Budapest stag activities don't come much better than a head-to-head battle for that podium finish and all-important bragging rights. Go karting is always a guaranteed crowd pleaser, and with a top track, karts and even a buffet lunch on site, racing really doesn't come much better than Budapest!
And Hungarian Specials you say?
Yes. We've taken some of Eastern Europe's finest attributes and packaged them up to bring you some pretty storming Budapest stag activities (if we do say so ourselves. And we do), the likes of which you simply won't find anywhere else.
Trabant Rally
To be frank, when we saw that the chaps in events had your Trabant Rally race cars marked as 'top of the range bangers' we found ourselves questioning their credentials (not to mention sanity). Surely 'top of the range' and 'bangers' don't belong in the same sentence? Do they? BUT at StagWeb we don't mind bowing down to greatness, and we're happy to report that our seasoned colleagues really do know their stuff. Ok, so a top speed of 56mph and Duroplast frame might not equate to the rip-roaring power of the F1 goliaths that roll in for the Grand Prix each summer, but racing through Hungary in a collectible classic with a stop for lunch to regroup, refuel and take in the awesome sights of the Pilis Hills can't be a bad way to spend an afternoon with the boys. Full of fun and with a healthy dose of competition for good measure, this is one unique event that puts Budapest stag activities at the top of their field, and your weekend firmly on course to go down in history.
Thermal Spa
Thermal baths, plunge pools and bikini-clad beauties serving ice cold beers. When it comes to kicking back with the lads a trip to the world-famous spas is a pretty fine way to sign off in style.
So Budapest stag activities are king but why book with StagWeb?
We'll lay it on the table for you gents... quite simply, we're the best at what we do! But don't just take our word for it, check out our Budapest stag reviews to see what other stags have to say.
Our team of experts handpick the best activities, we offer full financial protection, bring you exclusive reduced rates to reduce booking costs and provide you with your own dedicated account manager.
Choosing the right activities to suit your stag needs can be a mammoth ask of even the most seasoned best man, especially when there are loser's first round responsibilities to be avoided! But get it right and your best man duties will become the stuff of legend.
And that's where we can help.
Get in touch today and we'll put in the hard work to bring you the ultimate stag experience. Our quotes are completely risk-free and you're under no obligation, so why wait?
Send us a brief
Or give us a call on 01225 474200