Things to do in Leeds
No doubt about it, guys, if you're looking for the ultimate in stag weekends Leeds is THE place to be. The nightlife is superb. The hotels are first class. And with a young crowd at its core, the city is well-equipped for having a good time. With a cracking range of activities on offer, heading to Leeds with StagWeb will give you the pick of the action, use of the best venues and an expert team pulling it all together to create your ultimate stag itinerary.
10 Best Leeds Stag Activities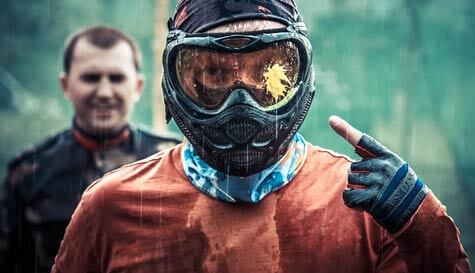 Decisions, decisions...

What to do in Leeds!
At StagWeb we appreciate that not every group wants the same stag experience. For some the weekend calls for action, for others, it's about simply kicking back before the big day. We take pride in catering to all tastes and with a great selection of top-quality activities, a little forethought, and a whole lot of input from the main man himself (it's his weekend after all gents) we can help prepare a programme to suit all.
If you're stuck for inspiration and want a weekend truly fitting of its surroundings, Leeds certainly isn't short of an idea or two. The Yorkshire countryside provides a first-class adventure playground, while the city's line-up of top events and sporting elite could bring some variety to the occasion.
A whole lot of action?
A Leeds stag do promises to be an epic event, so why not gather the boys and warm-up for the weekend ahead with a bit of fun and friendly inter-stag competition?
Take to the pitch for some fancy footwork and friendly banter
Make your way to the green at one of the country's top golf courses
Tee off for a more informal morning's golf with the shorter 3 par holes, or forget formalities altogether on the 18-hole crazy golf course.
For a guaranteed crowd-pleaser why not opt for one of our tried and tested favourites:
Stag hunting at its absolute (paint-splattered) finest. Guns, ammo, targets (or target, should the top stag be the unlucky catch of the day) and a quality battlefield all add up to the best of the paintballing Leeds has to offer.
Separate the men from the boys in a head-to-head battle for pole position and with the go karting Leeds track located a mere stone's throw from the city centre you'll be in a prime position to enjoy a celebratory drink or two afterwards.
One of our top 3 stag activities, with a little tuition from our expert instructors, clay shooting is an activity that everyone can get stuck into for a spot of healthy competition among the boys.
Can we mix and match?
The choice really is yours, gents. We're committed to bringing you the best stag weekend action and with a wealth of experience, the country's best venues and unbeatable deals at our fingertips we're confident we can create the ultimate itinerary to suit your budget.
So whether you're looking for a complete day's activity, want to make use of our great multi-activity sites, or fancy teaming up a couple of our fantastic half-day events, a little preparation and great range of options will guarantee a top weekend.
Experience the thrills and spills of the mud track with a morning session at one of the top stag activities around… the awesome rage buggies! Kitted out, clued up and let loose at speeds of up to 60mph it's an adrenaline-fuelled hit that the boys are sure to love. Then clean up, re-group and gather the lads to complete a solid day's events with an afternoon at the races. Order your drinks, take to your seats and settle down for a quality afternoon's horse racing. Or make the most of the city's love for Russia's finest and end the day bar-side with an evening's vodka tasting session.
Why book with StagWeb?
Quite simply, nobody does it better! Our team of experts handpick the best Leeds stag activities, the top venues and find the best available deals. We take pride in helping you create a truly memorable weekend, and with over 11 years' experience you know you'll be in capable hands.
StagWeb are ABTA bonded, giving you complete financial protection
We offer exclusive rates to reduce booking costs
And provide you with your own dedicated account manager
And now?

Talk to us. If you're still unsure of the finer details get in touch with one of our friendly expert team members and we'll help you to make the right choice for your group. The earlier you start planning the greater selection of activities you'll have.
Send us a brief
Or call us on 01225 474200
StagWeb offers no-risk, no-obligation quotes and our staff are ready and waiting to tailor your ultimate stag weekend package. So why wait? Get in touch today.