Fun Activities in London
Quite simply, London stag activities are epic! Our top tip for your London stag do would be to save the beer hunting for your evenings as there is just so much on offer in the capital the only problem you're really going to face is how to fit in all the activities and still leave time for winding the groom up properly.
11 Awesome London Stag Activities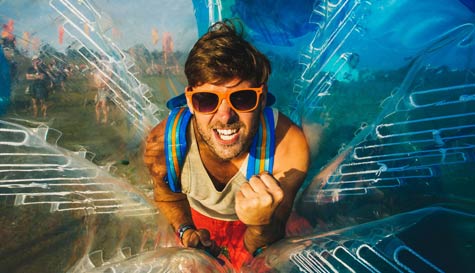 London Stag Activities Where to begin?
"By seeing London, I have seen as much of life as the world can show."
So said Samuel Johnson, he was quite good with words (he wrote the first dictionary) but he wasn't much cop on stag dos. Which is a shame really because finding enough words to describe the veritable smorgasbord (that's two) of London stag activities on offer takes a fair few superlatives.
You name it, London has it. F1 Racing, Bubble Football, Bungee Jumping, the list is endless. Tried and tested classics like Paintball and Go Karting (although this being, London everything is on a grand scale) through to racing around London in Minis on an Italian Job (all together now… "you're only supposed to blow the bleeding off!") to trying your hand at a Multi-Activity Day.
With so much on offer, the best option is to speak to the main man as the groom might have ideas about what he'd like to do.
London really does have some amazing events so if you're in need of a steer call our team and they can help you find the best options to suit your group.
Double bubble…
The best option is to give yourself a full day of mayhem with activities set for the morning and afternoon (not too early obviously, this is a stag so let's keep things civilised chaps).
All great parties have a competitive edge so you can find two great activities for the lads to do battle and break them up with a spot of lunch. But remember London is a monster of a city and traffic can be a nightmare so make sure you have planned it well. Our London Destination Manager will be happy to advise you on which activity sites are within good striking distance of each other and allow time for a cheeky pint between activities.
Ask the experts…
With years and years of experience and hundreds of thousands of clients we have gained an unrivalled working knowledge of the biggest and best activities which we will be happy to apply to your event ensuring you can have a stress-less, hassle-free build up to the big weekend as we'll do all the running around for you. We can even save you money.
"Can you save me money?"
Yes, we can, thanks for asking. Here's how…
When you book a London stag activity, as a one-off booking you'll have to pay full whack. Because we have been working with many of our suppliers for years and book so many events with them we can great deals which we can pass on to you.
"Why don't you just trouser the difference?" It's a fair question, but the fact is we love what we do and we're ruddy good at it. If we give a group a great weekend with top-drawer activities then they'll come back and book with us again. Many do, we see lots of repeat custom purely because we've managed to book top draw activities and manage to save the group money which can be better spent elsewhere, like buying the groom a girly cocktail or two.
Tailor-made for you…
We won't try and steer you to what we think you'll like, our mission is to help you book the weekend the groom and his mates will be talking about for years. This is the biggest party weekend of his life and it shouldn't be anything short of 'legendary'. That's why we'll take the time to get a real understanding of the kind of weekend you want and then we'll work with you to put all the pieces in place. Once we have a plan you're truly happy with you can sit back and relax ready to take all the plaudits off the group (and congratulatory pints) while we slot it all into place.
That way you get complete control of the weekend but none of the hassle.
A Walk on the Stag Side...
And if you're looking for an alternative activity then we'd suggest you try on something a little different. Any party is a chance to try/do something completely against the norm and create an epic party that all future parties will be measured again.

Beerkeg Racing
Waterskiing
Stag Vs Food
Power Turns
Blindfold Driving
Off Road Karts
Flight Simulator Experience