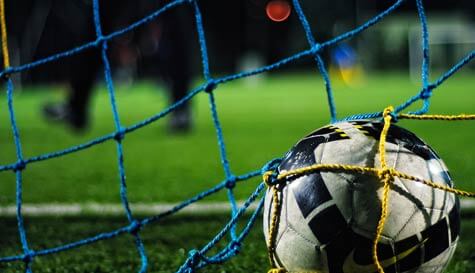 Fancy boots, fake tan, a veritable river of hair products... No, this isn't Ronaldo's kit bag, we're talking about stag party 5-a-side football.

Nothing bonds blokes quite like their united love of the beautiful game. It's a great way for guys to come together who might not have met previously and indulge in something that puts you all on a level playing field. 5-a-side remains one of our most popular activities, it's a quick, easy and cost-effective addition to any stag weekend.

Let's face it, every stag weekend needs three basic ingredients; healthy competition, laughs and alcohol. Now while you won't be allowed the latter on the pitch, you'll certainly get plenty of the first two. The lads can display their fancy footwork, do a little showboating and even cut the groom down to size if need be (but please leave him in one piece, he's got a wedding to go to).

We've got a variety of pitches available in both European and UK destinations, including indoor, outdoor, grass and Astroturf, depending on your needs and preferences. This is the perfect activity to add to any stag weekend so speak to our team and we'll help you to build an epic stag weekend package tailored to suit your own fiendish stag party plans.