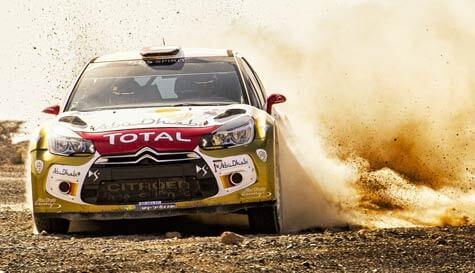 Whether you're a die-hard petrol head or you couldn't tell a car from the back end of a bus, Belfast rally driving is an adrenaline-pumping activity for rookies and motor-enthusiasts alike. Once you've gotten your hands on the wheel, first-class racing equipment and expert tuition will transform you into the expert rally driver you've always dreamt of being!

Choose one of the following race formats and test your driving skills to the max:

COMPETITION FORMAT - All competitors are put into teams and take part in a series of 8 timed 'runs' over the special stages to compete for both team and individual awards. The team competition is determined by whichever team has the fastest time when all your individual times are added up. To make things more interesting you can even earn bonus points for ability, teamwork and overall performance.

SUPER RALLY - The Super Rally Event is our normal Rally Event with an adrenaline-pumping Subaru Impreza sized twist. This Group N rally car is exceptionally powerful, and there's an exclusive stage here where you can experience the true power and superb handling of this turbocharged beast!

ULTIMATE MOTORSPORT EXPERIENCE - This really is for lads who can't get enough of the driver's seat as they'll be racing, rallying and pushing themselves to the absolute limit in three different competitions. This epic experience usually requires a whole day and will see you take part in a Rallykart Grand Prix, a Quad Autotest and an 8 stage rally before finishing off in one of our badass Subaru Imprezas. Light lunch is provided and winners of each competition will receive prizes.