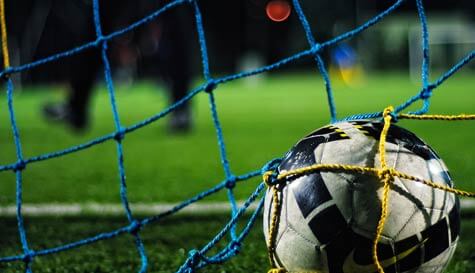 In Lord 'arry of Rednapps stomping ground, you'll get your kit on and take to the field on fully floodlit 5-a-side pitches, fully enclosed with rebound boards for fast-paced action and covered in the latest technology, new-generation rubber crumb playing surface. These state-of-the-art pitches mean you get a natural-looking surface that performs like grass, provides cushioning to reduce stress on the knees and ankles and eliminates skin burns and abrasions.

You'll also get a chance for some first-class stag banter. When it comes down to it any stag party requires a few basic ingredients to create an epic weekend;
Good booze
Suitable eye candy for the single stags
Sporting competition
Plenty of opportunities to rip the **** out of your fellow stags
Our Bournemouth 5-a-side stag party lines up great sporting action and allows you to really get stuck into your fellow stags both on and off the ball. Whether your fellow stags have the silky skills of Ronaldo or just spend as long as him plucking their eyebrows and doing their hair, this is a great facility for great stag competition.

Football fits well with any stag party as it's so universal and a winning choice with most lads. It's also a great budget-friendly option to fit into any Bournemouth stag do package, an early morning match could be just what the lads need to get them over the excesses of the night before and help them build up a thirst for another great night.

There's also a sports bar so you can deconstruct the game post-match. Victory drinks for the winners, press-ups for the losers. 'tis the law of the stag.