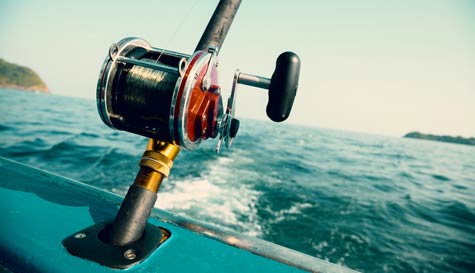 A must for lads on a Brighton stag do who enjoy a spot of fishing at their local river back home with a can of lager in hand, this is truly the ultimate stag angling experience. With our Brighton deep sea fishing experience, you'll get your own boat and skipper to take you off to some of the best fishing spots on the coast. Brighton has a great reputation for its large catches of Bass, Cod and Pollock, and you'll have all the latest high tech fishing equipment to catch them with on your first-class fishing boat including GPS, radios, radar, autopilot and so much more. This really is the complete fishing experience.

You'll start your epic 8 hour day by meeting you captain that'll show you to the boat before you set off on your fishing adventure. These boats are great fun for lads who fancy a more laid back, chilled out day with a beer in hand and they provide great opportunities for some top drawer banter, although you might get beasted by the captain if you and your mate try to recreate the infamous 'I'm flying Jack!' scene from Titanic, at the very least you should have your Man Cards revoked for quoting a chick flick.

Our Brighton deep sea fishing is perfect for stags who are after a chilled out day at sea before that big night out on the town with the landlubbers back onshore. Drink a few beers, catch a few fish. Just make sure the groom doesn't end up sleeping with the fishes, you really don't want to face the bride if you don't bring him back in one piece.