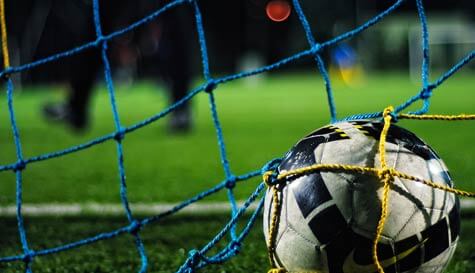 Football is a universal language and the perfect way to get the lads together. It ticks pretty much every box in the stag do manual;
Competitive sporting action
Opportunities to rip the **** out of your fellow stags
A healthy thirst for alcoholic beverages
Classic pranks for the groom
It's the perfect sport to get plenty of banter going between the lads, the Ronaldo wannabes among your party can swap beauty tips while the groom does some showboating and pops a hammy. You can really get the boot in, have some great competitive sporting action and build up a good thirst for the night ahead. It's also just one of the greatest games ever! Fact.

You can also prank the groom by making sure he has a suitable kit to wear during the match.

Another of the many charms of our Bristol stag party 5-a-side activity is that it's a really budget-friendly addition to any of our Bristol stag weekend packages or you can build your own tailor-made weekend encompassing all the groom's favourite pastimes.

This brilliant all-weather pitch in Bristol is a great spot to set up your own match of the day. Depending on the size of your group you can have a single match or set up a mini-tournament. You'll have the pitch for two hours guaranteed, but it's worth noting that each team will have to buy or hire out a ball.