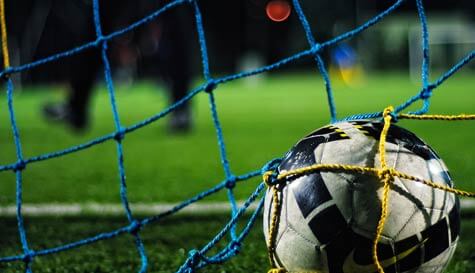 Whether the groom's style of play is more Robbie Savage than Lionel Messi or it's been years since you last had a kick about, our Cardiff 5 a side will remind the boys of their days as trialists and their schoolyard scoring streaks. Great for running off any nagging hangovers from the night before and a great deal of fun at the same time, the boys will love this simple but incredible activity.

Show off the skills you perfected years ago or get a little over-enthusiastic when defending while you face off stag vs. stag out on our amazing 5 a side pitches. The Astroturf pitches are made on rubber crumbs ensuring a grass-like consistency that'll take you back to your school field games; except this time you won't have to use jumpers for goalposts.

You can play by your own rules, which means there'll be no screams of "REF!" when the best man goes in with a two-footed challenge letting you put him through a hilarious stag do forfeit as punishment for his on the pitch sins.

Put the PlayStation and Xbox heroes to the test, far away from the virtual pitches of FIFA and PES and see how silky their passing movements and chipped goals are when they've got a Sunday League centre back bearing down on them!