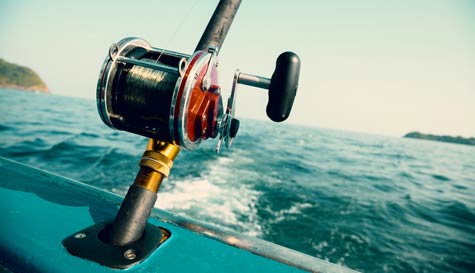 Now we're not claiming you can go all Chief Brody, this isn't Amity and (hopefully) there won't be any huge sharks lurking. But unlike throwing a line off your nearest beach back home, you will indeed need a bigger boat so we've got it all lined up for you.

Deep-sea fishing is a macho way of carrying out a traditionally debonair sport and is a top way to have a quality adventure with the lads. There are 2 options, half-day and full-day, either way, you're sure to have the time of your lives while you power your way through the waves. The difference between the two options is the type of fish you will catch - a half-day may be a couple of miles to concentrate on wreck fishing while a full day will obviously mean you'll head out much further!

You'll be guided by a local skipper who will know exactly where to find the best waters and will also be able to give any novices some key pointers on how to outdo the old hands and land the catch of the day.

Perfect for those looking for more relaxing than the usual stag plans, but still with enough thrill and goals to get your adrenaline pumping. If you've never been deep sea fishing before then this is a superb first experience that'll see you throwing your own lines, bonding with the lads and maybe landing your own lunch.

Deep sea fishing does book up well in advance, many of our vessels are chartered for longer trips so weekend availability can be tight, bottom line the further you book your fishing trip in advance the better.