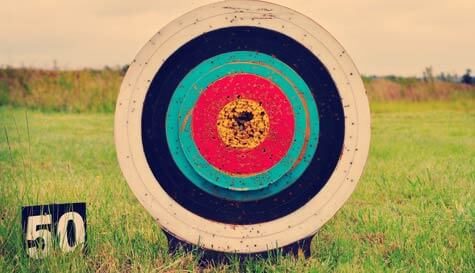 Archery is fun, different and challenging and makes a great change from more traditional stag weekend classics like paintball and clay pigeon shooting. Treat your friends to a stab at one of the most ancient sports in the world.

Whether you're a veritable Robin Hood or miss the targets completely, top instructors are on hand to help you all get a really great start in the sport! The equipment might be inspired by the medieval era but take it from us, this course is anything but low tech. From talented instructors to top of the range bows and arrows, you can be sure that your perfect aim and eye certainly won't be wasted.

The archery range in Dublin is very versatile and so can be set up to cater for all kinds of different group sizes, as well as different abilities if any of you are familiar with archery. The site itself is also really well equipped and has a brand new shooting lodge which can provide a range of food and drinks if you're peckish and a BBQ in the summer.

This will be a competitive event and the merry men will need skill, poise, balance, hand/eye coordination and nerve. What you'll possibly have is a group of mildly hungover blokes who have seen far too many Robin Hood movies. You can up the ante by adding a friendly wager, offer a flagon of ale to the winner or a forfeit for the worst shot.

You can either score individually or to shake things up we suggest putting the lads into teams or pairs. Game on!