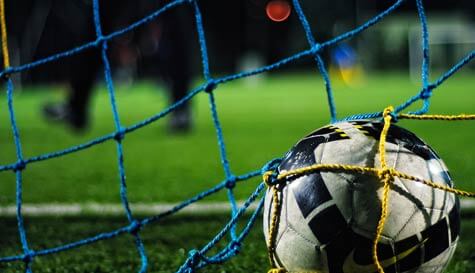 Divide your group into teams, and let the showboating commence. You and the boys have been arguing about your footie skills for years, and the truth is that isn't about to change. However, a match will give you a chance to try and prove a point or two. It's also a bloody good way to build a thirst for the night ahead. 5-a-side ticks all the parties for a great stag do activity;
Is it easy on the budget?
Is it hugely competitive?
Plenty of room for hilarious stag banter?
Can we all take the **** out of the groom?
Can we play pranks on the groom?
Will there be a losing team who'll have to buy the drinks?
It's competitive, it's fun, and also a really budget-friendly option you can add to any
Edinburgh stag weekend package
or build your own tailor-made stag weekend.
Edinburgh stag weekend 5-a-side football is the perfect way to wrap up a quality stag weekend. The location of our Edinburgh session is central to the city, making it the perfect way to clear your head and run off the previous night's hangover before you head home - just turn up and spend a couple of hours playing the beautiful game!