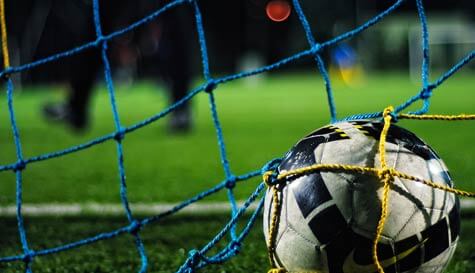 We're willing to bet that you met at least a handful of your stag guests out on the school playing field, kicking a few balls around with jumpers as goalposts. Why not honour that classic bastion of male friendship and treat everyone to a 5-a-side kick around on your stag? Football is a sure-fire winner with any stag group. Whether the lads have all met before or are all from different walks of the groom's life, the beautiful game is a universal language and sure-fire winner with the lads.

Exeter stag do 5-a-side is also budget-friendly so you can add it to pretty much any of our Exeter stag weekend packages or include it in your own tailor-made weekend. In fact football ticks all the boxes as it contains many of the key ingredients for a classic stag weekend;
Competitive sporting action
Opportunities to rip the **** out of your fellow stags
Creates a healthy thirst for alcoholic beverages
There's plenty of room to play classic pranks on the groom. A kit consisting of pink tutu and orange tights perhaps...?
To save time we suggest sorting your teams before you get to the venue so you can just get straight down to business. It might be especially handy if you have a few Ronaldo's in your team who are likely to spend time on the pre-match hair rituals and less time actually scoring bloody goals!