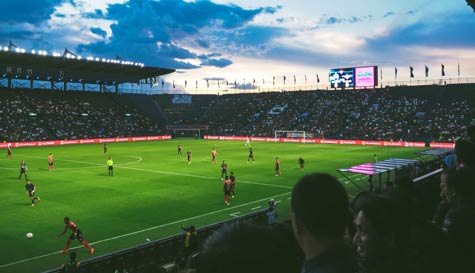 If you want to score with the groom and prove that once and for all you really are the "best man" then produce some tickets to watch his team and he'll probably get even more emotional than he will on his wedding day (but let's all agree here and now not to tell the bride).

As male gatherings go stag dos and football matches remain bastions of male social interaction. So bringing those two together is truly the mark of a cunning mind, and we salute you for it (we won't even make jokes about your choice of team).


For most men watching their favourite team live with all their best mates is simply superb. It gives you and the lads a break from rushing around trying extreme sports and trying to get in to nightclubs, and what's more, as shocking as this is going to be, we know for a fact that there are keen football fans out there that still haven't visited their favourite teams home grounds (yes, shocking but true!). So taking the main man to the hallowed turf of his longest love really will make this a stag do to remember.

And you're not restricted to the UK, speak to our team and we can get you tickets at many of our European destinations; Barcelona, Madrid, Lisbon, Hamburg.