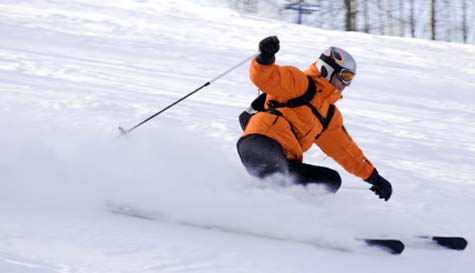 A great way to share some time on the slopes for newbies, experts, board virgins and future Winter Olympians, it doesn't matter the standard, this is a great experience for the whole group where everything arranged for you.

Our Ljubljana skiing stag party is perfect for lads looking to get out on the slopes, with 30km of well-maintained ski runs that will provide excellent conditions for a day's skiing with the boys. Due to this centre's great location, the skiing season usually starts as early as the end of November and can last until early May. That means you've got ample time to get the lads together to strap the skis on!

All your equipment will be delivered to your accommodation the day before you ski (times will be arranged). On the day the guys can grab the kit and hope into the minibus that will take you up to the slopes. Welcome shots will greet you and then you can get kitted up really to snow. Quick team selfie and you're good to go, your guide will be with you for the first hour to make sure you have everything you need. Ski passes, cable car and ski lift tickets, board/ski hire plus boots are all included.
If you want to try something totally new we can arrange snow bikes. If you don't fancy taking all your own kit you can hire ski wear while newbies can get skiing lessons. Fees will apply for any add-ons.

As well as the fantastic action you'll be having on the slopes, there are some genuinely worthwhile attractions at this ski resort including the 'snow hotel' and the 'igloo village'. These are great sights that are definitely worth seeing if you fancy taking a break during your session.

Our Ljubljana skiing experience is an absolute must if you're heading to the Slovenian capital, it's 'fast and furious' fun that's sure to thrill all the boys. Besides, it's not every day you get the chance to see the groom fly headfirst into a snowdrift...