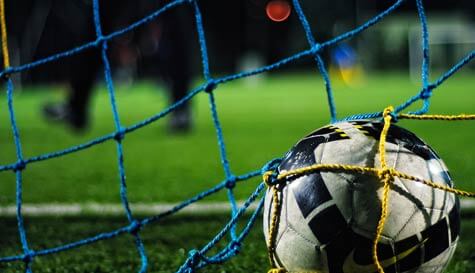 Football is truly a universal language. Whether all the stags have known each other for years or are coming from different walks of the groom's life, the chances are if he's a footie fan they will be too.

Our Newcastle 5-a-side football stag do option ticks all the boxes on what a truly great stag weekend needs'
Great sporting action
An opportunity for stag banter and taking the **** out of your opponents
Creates a healthy thirst for alcoholic beverages
There's plenty of time to play classic pranks on the groom. A kit consisting of pink tutu and orange tights perhaps...?
It's also a quick and budget-friendly addition to any busy stag weekend. You can add it to any of our Newcastle stag weekend packages or create your own tailor-made weekend.

Newcastle is well known for having some of the friendliest and most loyal football fans in the world. The Toon Army would also claim that they've been exposed to some truly woeful football over the years so your version of "the beautiful game" could actually prove to be an improvement. Not much of one perhaps but an improvement nevertheless.

So whether you've got a showboating groom or wedding ushers who spend more money on hair product and eyebrow tweezers then Ronaldo you're in for a great weekend of classic stag sporting action.