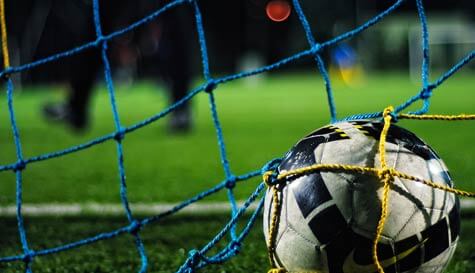 Ahh, the beautiful game. A truly universal language that brings men from all over the world together... And allows stag groups to kick lumps and verbally bombard their fellow stags. Game on!
Not only is this superb activity budget-friendly and the perfect addition to any of our existing
Nottingham weekend
packages but a Nottingham 5-a-side football stag do activity ticks all the boxes on what a truly great stag weekend needs;
Great sporting action and stag competition
An opportunity for stag banter and taking the **** out of your opponents
Will help the lads build up a healthy thirst
There's plenty of time to play classic pranks on the groom. A kit consisting of pink tutu and orange tights perhaps...?
As well as our stag weekend packages you can add 5-a-side to your own tailor-made stag weekend.
Nottingham itself has a fantastic sporting pedigree with perhaps one of the most colourful managers of all time, Brian Clough. Other great players to have spent time at Nottingham include; Roy Keane, Stuart Peirce, Peter Shilton, Teddy Sheringham, Des Walker and now it's your turn to add your own stamp on the beautiful game.
Whether the lads are all old friends or meeting for the first time, the chances are that if the groom is a football fan then most of his friends will be as well. So get the lads in shape and help punish any of those still suffering from the night before. Game on!