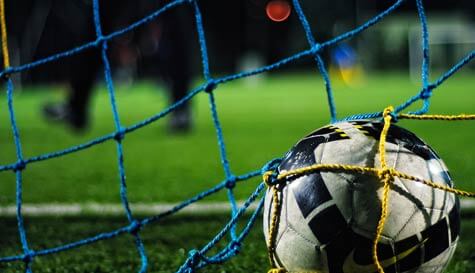 However many teams you all support between the entire stag group, a classic game of good old 5 a side is guaranteed to bring everyone together for laughs and plenty of banter! There's no need to be premier league standard here because 5 a side footie in Prague is most definitely light-hearted and plenty of fun.

Take your places, by no means let the stag win and don't forget to swap shirts at the end! Better still make sure the groom doesn't get it all his own with a great stag prank. Pink tutu and tights really would set off his silky skills nicely...

Our Prague 5-a-side football is also budget-friendly and the perfect addition to any of our existing Prague weekend packages or you can create your own tailor-made Prague stag do.

We can coordinate premium 5-a-side action for you on the outskirts of Prague for your stag weekend. The home team are at the top of the Amateur League and until recently, the Sparta Prague B team used to train on that very pitch themselves!

First-class changing facilities are provided with 5 main changing rooms, showers and restrooms so that you and the boys can quickly get changed and on to the next part of your stag night! Attached to the changing facility is an excellent clubhouse with a full bar and restaurant which sells beer at just £1 a pint (contain yourselves, gentlemen), the clubhouse also has a large screen for watching local football on TV live so that you can see how the pros do it too.