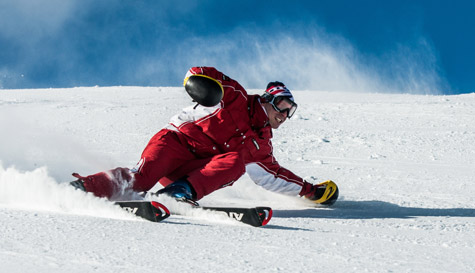 Turn up, suit up, hit the slopes… let's shred! Gear up for an epic day of entertainment with an ice-cool Prague Skiing and Snowboarding session. If you're heading to one of Europe's favourite party cities for an awesome stag weekend, be sure to add some fast-paced, high-octane, adrenaline-pumping action to proceedings as you and the lads tear up the mountainside.
Enjoy a private transfer to a ski resort where a guide will welcome you. With ski rental and ski passes included you can suit up and crack on (boards, helmets and skis are included). Whether you're a complete novice or this generation's Eddie the Eagle, you'll be well looked after as every skill level is catered for.
The Prague skiing and snowboarding session is the perfect fit for every stag party; even if you are seasoned skiers or complete newbies there are sure to be some laughs. Watch the groom-to-be hurtle into a fresh pile of snow, enjoy Jon struggling and repeatedly failing to get to his feet, film Gary doing a sweet frontside 180 (then be sure to delete it before he gloats too much). And remember… try not to catch any snowflakes on your tongue until you are certain all the birds have flown south for the winter!
Once you've finished laying down some gnarly tricks, enjoy a beer each as you take in the stunning scenery and critique (laugh at) each other's performances.
After you've had your fill of snow action, try our notoriously epic bar crawl. Ask our team for more information about organising that perfect weekend in Prague.
Please note: price excludes insurance. Dependent on weather conditions you will be taken to either Jested or Javornik.