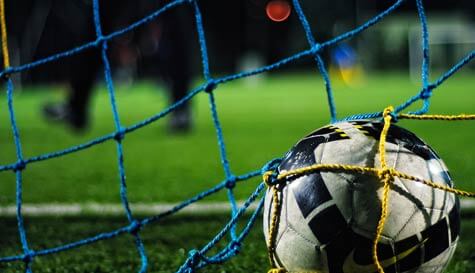 If you're getting the lads together for a journey to a far off distant land what could be better than taking Great Britain's finest export with you and showing Johnny Foreigner how we became so bad at the gift we gave the world?

We are HUGE fans of the beautiful game here at StagWeb and like you, we consider it our duty to have played and watched football in as many countries as possible. And Riga represents Latvia in fantastic style with some great facilities for you guys to find out who is Marian Pahars or who is a budding Maris Verpakovskis (Latvia's highest goal scorer). Riga 5-a-side football is a really accessible activity for all the lads and Latvia is a football-loving nation as well so budding British footballers will receive a warm welcome in a great city.

We'll supply...
Pitch hire, football, an English speaking guide, water and even a crate of beer (well it is thirsty work).

You'll supply...
The players, silky skills, teamwork, dazzling footballing talent or a bunch of relatively unfit but willing no hopers. Whatever suits you best.

Fairweather fans
Nevermind the weather, we have the option of indoor or outdoor pitches, so whether you need someone to get warm in the winter or need to find some shade in the height of summer we'll make sure this activity is pitch-perfect.