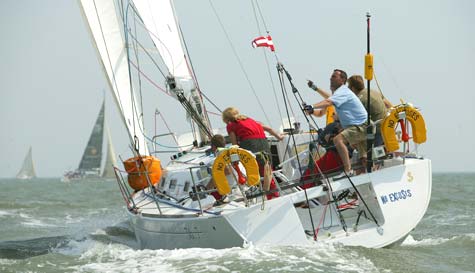 Time to weigh anchor, hoist the mizzen, and set sail for open waters, boys! From pirates and Armadas to grumpy old fishermen with albatrosses tied around their necks, heading off to sea for a bit of quality time with lads is a time-honoured tradition amongst men. Freedom, peace, and a great view, there's nothing like raising the anchor (and a cold pint later on) with you best mates alongside you and the wind in your sails.

You can charter a boat for a day with a private skipper to help you navigate the waves and keep you out of Davey Jones' locker. You'll be able to determine your own involvement in the journey - either sitting back with the boys and appreciating the view and conversation or getting some tuition from the expert and learning how to sail for yourselves ... booms, rigs, jibs and all!

If you're looking for a fairly relaxed day that gets the lads out and enjoying themselves without having to overexert yourselves, spending a few hours aboard a first-class yacht is a good way to go about it! The fresh sea air, physical activity and wind in your hair will do your hangover a world of good! So commandeer yourselves a white knuckle stag day out on the open seas!