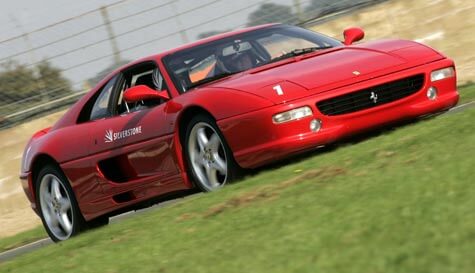 If your best mate and groom-to-be is a real petrolhead, this activity is the perfect way to surprise and treat him to a day driving of incredible, eye-wateringly expensive supercars including:
• BMWs
• E-Type Jaguars
• Ferraris
• Porsches
• Lamborghinis
• And other supercars
(please note, cars will vary between sites but are all top of the range luxury supercars)

The expert drivers on site will show you all the best ways to get the absolute most from these dream motors as well as the subtle differences and nuances involved in some of the world's finest supercars. Get behind the wheel to show off your skills in front of your mates, let down the windows and get up to those top speeds you crave.

Equally, you can just go all Clarkson and do your own piece to (imaginary) camera as you cruise around at roughly "Aaaaaarghhhh!" miles an hour telling your viewing public how this incredible piece of supreme engineering just isn't quite blokey enough for you.

There are very few opportunities in life to get your hands on the wheels and your backsides into the seats of these fantastic pieces of petrol-powered art so this stag do could be a chance to live out those boyhood fantasies and drive the cars of your dreams.

Please note: This activity isn't for the fainthearted, our instructors will throw you around the track at considerable speed as they show you the track and handling. Not suitable if you're carrying back or neck injuries.