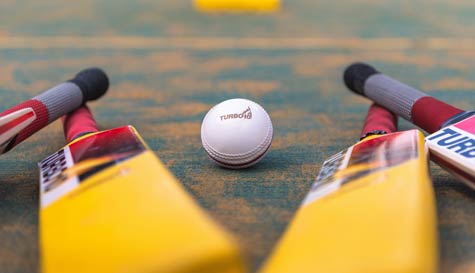 Forget boring blokes in white jumpers, this is how cricket should be played. Fast and slightly manic. Add in some hangovers and you've got the perfect sporting challenge for the big weekend.
The 6-a-side game is played on a smaller pitch with a softball (so no worries about damaging the groom's wedding tackle before the big day.
Big hitters and cricket virgins needn't worry as during your innings batsmen have unlimited lives so you won't be left sitting on the side-lines. Also, each player MUST take it in turn to bowl.
Each innings has 'turbo overs' where points are worth double. And throughout the game, all sixes are worth 10 points. Another twist is that batsmen are required to retire after 20 points to keep the batting order fresh. But you can add your own twists and forfeits to the game to suit your party.
The game is fast-paced and can be played indoors or outdoors. The only thing it can't do is cure any hangovers so you'll just have to play through them.
Getting as drunk as a Flintoff is not recommended prior to playing and definitely do not turn up in a pedalo, it's simply not cricket!