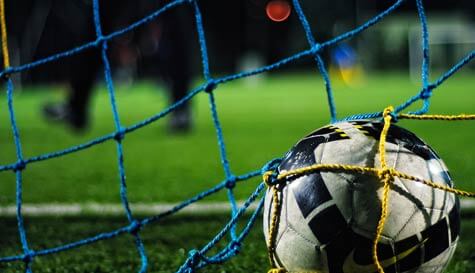 Sometimes the simplest things in life are the best, and that's certainly true for a full-size game of footie. Face off against local opposition with your fellow stags and compete for victory, honour and fame on the football pitch. You won't be going up against the likes of Pele, Maradona, Vieira or Iniesta, but that doesn't mean your practised and match fit rivals won't make things tough for the stags.
It doesn't matter if the groom plays more like Robbie Savage than George Best, our epic Vilnius stag party 11 a side is a great day out with the lads whether the performance is tiki-taka or park the bus. Relive the days of pretending you were an Arsenal trialist or of scoring regular hat-tricks against the worst side in school while having a laugh with the boys.
Break the ice between any unfamiliar stags as you're forced to work together or share the shame of defeat. Rid yourself of any nagging stag night hangover while working off a few waistline millimetres ready for the wedding suit. The facility you'll be using has a roof and a state of the art Astroturf pitch, and unlike your playing days as a kid, you won't have to use jumpers for goalposts either.
Forget the Xbox and PlayStation heroes of FIFA, this is the real stag proving ground! So grab the boys, kit up and duke it out against a Lithuanian side for the ultimate stag bragging rights.