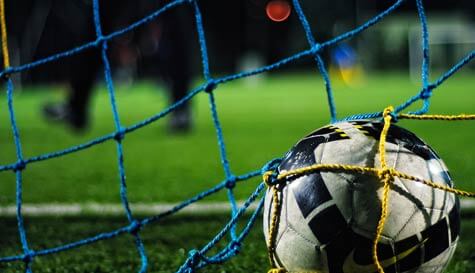 Time to get the lads down to the pitch and prove who the Edgaras Jankauskas of the group really is. Edgaras Jankauskas? Five times winner of Lithuanian football player of the year? No? Wow, awkward.

Well, even if your knowledge of the Lithuanian football team is sadly lacking, that shouldn't stop you and the guys having a blast playing five a side in Vilnius - after all, the beautiful game far transcends language barriers and cultural differences, and the lads can appreciate a quick game of footie anywhere in the world. It's a great (low cost) way to get exercising, running off those hangovers and spending a bit of time outside the pub.

You and the lads can play it as a friendly match, or keep it competitive if you'd prefer - one of the benefits is the amount of freedom and control you can enjoy. It's a wallet-friendly way for you and the lads to get out and do what you do best... Or what you wish you did better... Just try not to embarrass us.

We can provide you with indoor or outdoor pitch, depending on your preferences, so you can enjoy a quick kick around any time, in any weather. We'll also provide you with an English speaking guide, to get you to and in the venue in one piece - all you need to do is turn up for Vilnius 5 a side, and bend it like Baltunikas.

Oh come on, you don't know Baltunikas?!?