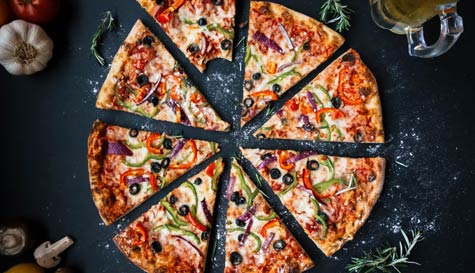 There's nothing worse than hungry stags. Not only will they soon be grumbling (and as the organiser it'll be aimed at you), but they're going to need something to soak up all those Spanish beers. So, the last thing you want to be doing is walking the streets trying to find a restaurant that has a free table big enough to seat your large group on one of the busiest nights of the week.
Nightmare!
Thankfully, StagWeb have got it all covered with a delicious 3-course feast and a fantastic choice of Italian dishes at an epic venue. Your table will be booked and waiting, the bill pre-paid, there are even free drinks thrown in. It's the perfect start to a big night.
Yes, gents, you may be in Spain, but who doesn't love a bit of Italian food. Even the fussiest of stags will find something on the menu that they'll love. From pizza to pasta and everything in between, you and the boys will get the opportunity to fuel up in style before you hit the town.
Whether you've spent the day partaking in some epic stag activities or if you've been lounging on the beach nursing those hangovers, there's no situation where a 3-course Italian meal isn't a great idea.
Once you've finished your meal and you're ready and raring to party, you can just get on up and bounce on out as everything is prepaid.
Don't chance your arm and wander around aimlessly trying to find the best places to head for that big night out, though. Let StagWeb arrange guest list entry into some of the biggest parties about so you can sidestep the queues and fire on in to kickstart the main man's big send-off.
Check out our epic array of nightlife options here or speak to a member of our friendly team today!