Things to do in Krakow
Krakow might not be the capital city of Poland, but it's certainly not lagging behind Warsaw in the 'stag stakes'. In fact, Krakow stag activities are some of the most popular in the country! It's smaller, sure, but with a whole lot packed into that space with an ever-growing number of activities. Activities on a Krakow stag do have a strong link to the past through the incredible history of the city and they're not outdated, they're traditional stag favourites that have stood the test of time and proven themselves to stagkind, rather than mere fads or passing fancies. If you're looking for activities that are amongst the most popular and loved by men everywhere, look no further! StagWeb offers a whole range of activities for you and the lads to enjoy that have been tried, tested, and deemed incredible time and time again.
11 Best Krakow Stag Activities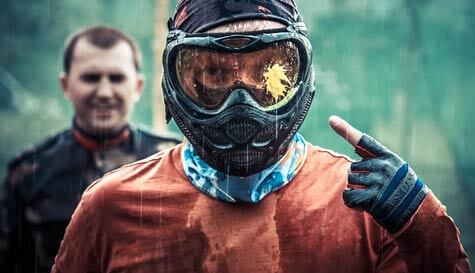 Right on target
Ah, shooting one of the most stereotypically macho and manly pastimes ever. And who are we to argue with stereotypes? A few rounds with a gun, and it's impossible not to feel a little manlier than you did before. European target shooting is always better than its UK equivalent largely because of the selection of firearms available. Krakow is no different, letting you arm yourselves with guns deemed illegal in the UK. Once you've perfected your aiming skills, clay pigeon is both a brilliant way to test your new-found skills and a staple of stag parties all over the world. And if there are any lads amongst the party who doubt your skill as a crack shot, challenge them to a round or two of paintball… they'll soon learn!
Put your foot down and drive
Always in the most popular activities, we offer whatever the location, something about the power, the speed, and the control of go karting just appeals to stags. If you'd rather go for sheer force than fiddly precision driving, tearing up the Polish countryside on a 4x4 is one of the biggest thrills you can get in a 4 wheeled vehicle not to mention the ego boost that comes with controlling such a powerful machine and making nature cower before its massive wheels. Snowmobiles, on the other hand, are a rare treat for lads that have tried most other motorsports in the past it's impossible not to look cool on the back of a snowmobile, and if you're humming 'The Spy Who Loved Me' theme tune in your head, nobody else has to know.
Lovely Polish ladies
Usually, the beautiful dancing women are introduced a little later on, but the Polish are an open-minded bunch, and if you want to kick off the Krakow stag activities by treating your friends to the sight of some stunning Polish women, we're not judging. Picking up a sexy hitchhiker is guaranteed to get the stag off to a good start or add it in as you head back to the airport for a final surprise. Alternatively, a naughty maid to wake the stag up in the morning with a show is the sort of awakening most men can only dream of and nothing will banish the hangover quicker or get the boys up and ready to start the day. And one of the top Krakow stag activities to start the transition into the evening is an oil wrestling session, Not between you and the lads, we hasten to add (though again, no judgement), but between two beautiful Polish women, for your entertainment.
So why StagWeb?
There's no shortage of activities to enjoy the city offers a wider variety of choice than anywhere else in Poland. We've already done the hard work tracking down exactly what's available for a stag and negotiating rates now all that's left is deciding exactly what best suits you and the boys. Whatever you do though, make sure you book with StagWeb. We've got:
The best value. We'll both save you money, and our ABTA bonding ensures it's safe when you travel abroad.
The most choice. Just see for yourself no one else offers such a large number of high-quality activities.
The greatest service. We're there from start to finish, offering you a dedicated account manager when you first start planning with us, and 24-hour support during the stag.
Just see our reviews for more proof they'll let you know exactly what we're capable of putting together with our Krakow stag activities … the word 'superb' comes up more than once. Give us a call on 01225 474200 to speak to someone for more information, or send us an enquiry to get a quote and some more details.