If it's heart-thumping, thrill-a-minute, 'let's do that again!' action and adventure you're looking for (and let's face it, what group of red-blooded stags wouldn't be?), then you've definitely found yourself in the right neck of the woods...
Top-flight action rips, roars, races, skids and skis over and across every available natural wonder in the Bulgarian capital. Oh, and there's golf... but that's a blinder, too!
10 Awesome Sofia Stag Activities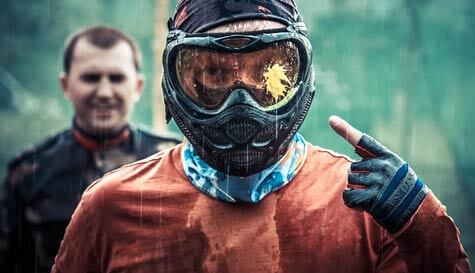 Plenty to choose from...
Whatever your activity of choice and there are plenty to choose from - Sofia stag weekends lead the way for top drawer daytime adventure. And StagWeb run a storming selection of the very best, with everything from guns, quads and footie to beer, babes and boards on the agenda. So you and the boys really are on course for some monumental daytime action. Marry that with the city's fantastic nightlife and you're well on your way to a Bulgaria stag do that'll keep the boys talking for years!
But we're not done yet...
StagWeb offers more?
We do indeed! With the expert service that our stags have come to expect from StagWeb, we won't just hand you your tickets and send you on your way through Bulgaria's bustling streets. No gents. That yellow brick road (yes, REALLY!) might well lead to the amber nectar, golden domes of the sights and golden times to be found in Vitosha Street (which, to be honest, you'll almost certainly want to visit at some point in proceedings..), but it probably won't be much use in getting you to the day's main events. And that's where StagWeb can help. Our local knowledge is unrivalled and we take pride in going the extra mile for our groups and that means taking care of the finer details, from knowing where to send you to get the best for your bucks, right down to arranging the best event times and transfers.
The best for our bucks?
When it comes to your Sofia stag party we know you want to be sure that you're getting the absolute best for the boys and the budget and with our great selection of refreshing activity programmes you'll be in pole position to mix and match events to suit the requirements of your group.
Combine our flexible half-day activities
Co-ordinate our top full day events
Or take advantage of our great multi-activity sites.
With over 11 years' experience serving the stags of the UK we're confident we can build you a truly unbeatable itinerary for your Bulgaria stag do.
So just how much action will our Sofia stag party see?
The choice really is yours! As jam-packed or as laid back as you like, from the traditional to the extreme and the downright crazy! Sofia really is the perfect stag adventure playground - it's got rugged mountains, it's got a stunning national park. The city houses a whole host of first-class sports facilities and then, of course, there are the scores of pubs ready to welcome you with a pint of Bulgaria's finest when it's time to toast the day's stag supremos...
Out on the piste in Sofia!
When it comes to high octane action you'd be hard pushed to find a better setting than the magnificent ski resorts of Bulgaria. They boast one of the world's best biathlon tracks and have twice played host to rounds of the World Alpine Ski Cup. Shout out's don't get much bigger! So you can be sure you're on for some quality action on the slopes.
Get fast and furious on the snowmobiles, or strap on the skis, jump on the snowboards and hit the mountain for some fun fuelled action and thrills and spills aplenty on the white stuff.
For the ultimate in winter stag action nearby Borovets is a giant on the ski circuit and offers everything from red and black runs to night skiing. Make a day of it and take advantage of the pocket-friendly bars and restaurants, or stay overnight to make the most of the resort aprs ski, with its superb night-time entertainment and the cheapest ski resort pints in Europe!
And traditional stag fun?
Target shooting
Glocks, Revolvers, semi-automatics, even a Magnum… and at one of the best shooting ranges we've seen. Need we say more? It's an absolute blinder! And definitely one not to be missed!
Go karting
A head-to-head battle for that podium finish has to be one of the top stag activities of all time and with a fantastic 1km track and the option to reserve the whole track for you and boys to tear up the tarmac, racing really doesn't come much better! And did we mention it's all just a 15 minute trip from town?
Paintball
You know the score high spec guns and ammo by the bucket-load make for paint splattered stag warfare at its finest! And with two top-notch battlefields only a 10 minute trip from the city centre, stag supremacy is just a taxi ride away!
Why book with StagWeb?
We know our stuff, and we're not afraid to put our money where our mouth is! We reduce costs, take away the effort and work harder for you: you won't be disappointed and that's a promise.
Our dedicated events team handpick only the best activities
We're ABTA bonded, so we've got your cash covered
Our exclusive reduced rates reduce booking costs
And we provide you with your own dedicated account manager
Choosing the right activities can be a massive ask, but get it right and not only will the boys have the time of their lives but you'll be on your way to a place in best man history!
Get in touch today and we'll put in the hard work so you won't have to. Our quotes are risk-free and you're under no obligation, so you really have got nothing to lose!
Send us a brief
Or call us on 01225 474200