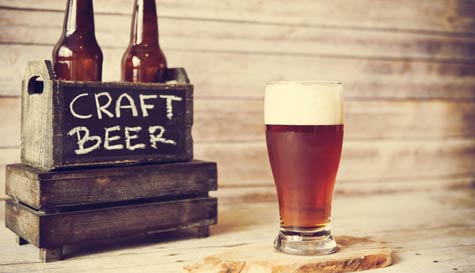 A stag weekend (BEER!) is an opportunity for the (BEER!) groom's closest friends to come together and (BEER!) let him know what a good (BEER!) friend he is, try some new (BEER!) challenges and share a few glasses of (BEER!).
Ok, yes, the stag weekend is mostly about beer. And this great activity will bring some great ales and delicious food in a top setting.
Craft beer has dramatically risen in popularity in recent years and is no longer the preserve of knitted sweater-wearing, beardy pub quiz experts. The cool kids are definitely picking up perfectly pulled pints. In short, real ale rocks. As such guest ales and craft beers are taking up more space on bar counters up and down the country

This awesome package at a top real ale pub assures you your own private area for you to enjoy savour your drinks for two hours. It includes three beer tokens per stag, with access to enjoy a choice of a range of craft beers, guest ales and ciders. To help you through the selection on offer, a guide will be on hand to give you a real insight into beer craft.

With all that drink on offer, it's only right you make sure the lads are well fed too. A choice between three burgers (cheese and bacon, cheese and bacon chicken burger and a veggie burger) should keep them happy.

It is also a great activity if you want to catch live sport, as all venues show live Sky Sports and BT Sport events. All in all, pretty damn perfect, we think.