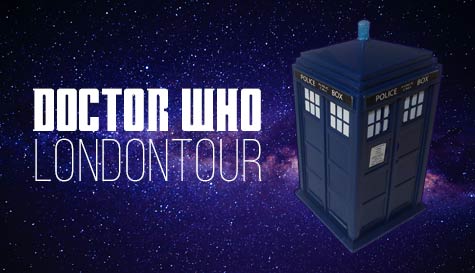 It's one of the most loved and successful sci-fi shows ever! Watched around the world and wonderfully, undoubtedly British to its core. This fantastic tour takes fans to some of the most recognisable locations from Doctor Who.
London has always been a haunt for the Doctor and that's no different in the era of Doctors such as Capaldi, Tenant, Smith, Eccleston and Whittaker. You'll take in some of London's biggest landmarks which feature on a number of episodes. You'll also find out just how they manage to film at some of London's busiest attractions. You'll be told exactly which episode the landmarks feature in and will have time to take photos.
This is the perfect day out if the groom is a sci-fi lover or hardcore Who fan. Your guide is a Doctor Who expert and will be able to field all kinds of questions about the show as well as give you insights, facts and trivia plus behind the scenes gossip.
During the two and a half hour tour, you will travel by public transport so will need an Oyster card or Zone 1 Travelcard. Owing to the London terrain and pavements, we have been informed this tour is not suitable for wheelchair users.