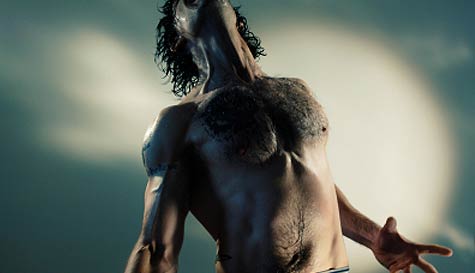 24 months ago a group of highly trained Special Forces went missing without a trace except for a radio message and what appear to be the remains of their troop leader.

Upon taking the remaining body parts to the pathology lab it was discovered that the victim was crushed by the jaw of a large carnivore and since then local people and livestock have since disappeared and there have been reports of strange sightings. But more disturbingly, whatever they are, they're getting bolder.

And the government have turned to you and your crack team of stags for help...Yes, things really must be desperate!?!

This is one activity that is certainly not for the faint hearted and will take place at night just to ramp up the tension and fear factor. You and the boys will form combat teams before laying out a series of trip wires and explosive booby traps all set to watch the werewolves. Learn first-hand how to set a pressure pad and trip wire as you lay an ambush before resuming your role as combat team. Traps set, you and the boys will head out on your werewolf destroying mission which sees you come face-to-fangs with the terrifying beasts. Experience close quarter battles with the werewolves, defend your base as they attempt to smash their way in and find silver bullets in time to strike that fatal blow that will save you all.

This is a truly unique, heart-pumping experience that the lads will remember forever. Strap on your stab vests and prepare for stag mayhem.

"In space, no one can hear you scream", but on a stag do everyone will hear it, remember it and probably upload it to YouTube!