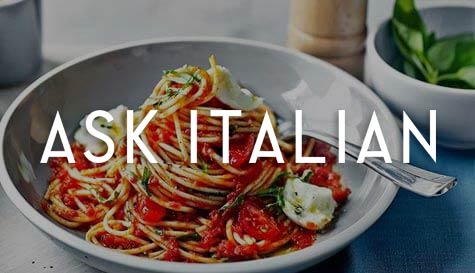 It's true, a stag army marches on its stomach and when it comes to feeding the troops pasta and pizza are sure-fire winners. And let's face it, the Italians know a thing or two about great food and they do it exceptionally well. Perfect for a group of hungry guys on route to a great night out.
Your table will be booked and waiting for you so you can stroll along at the appointed time. And being right in the city centre means you're close to bars and clubs once the guys have finished filling their faces.
StagWeb will also arrange for the bill to be prepaid for you so you won't need to do a Rachel Riley when splitting the bill ("...but Steve only had three breadsticks, a starter and 7 pints of lager..."). Just bring your appetites and a little extra money for your drinks and enjoy some fine Italian fayre. "Bravissimo!"
Typical Menu
Starter:

Bruschetta (V) - Toasted Pagnotta bread with marinated tomatoes, fresh basil and ricotta salata.
Insalata Caprese (V) - Fior di latte (cow's milk mozzarella), San Marzano and Santos tomatoes, fresh basil and rocket. Dressed with Extra Virgin Olive Oil and grated ricotta salata.
Antipasto Classico - Buffalo mozzarella, smoked prosciutto, Milano and finocchiona salami, rocket salad and our Rosemary& Sea Salt Bread with olive tapenade
Main:
Calzone Pollo - A folded pizza stuffed with chicken breast, pancetta, mushrooms, roasted peppers, olives, tomato sauce, mozzarella and Grana Padano.
Pollo Milanese - Breaded chicken breast, seasoned and roasted in this Milan-inspired dish. Served with mushroom sauce, greens and roasted new potatoes or chips.
Linguine Carbonara - Served with crispy pancetta in a rich creamy sauce with Pecorino, mascarpone and Grana Padano cheeses.
Prima Pizza Caprina (V) - Soft goat's cheese, rocket, San Marzano tomatoes, olive tapenade and Calabrian oregano.
Rigatoni Al Manzo Piccante - Rigatoni pasta with beef meatballs, beef and pork ragu, fresh chillies, roasted red peppers and caramelised onions; topped with mozzarella and Grana Padano cheeses
Dessert:

Please note; seasonal menus may vary.