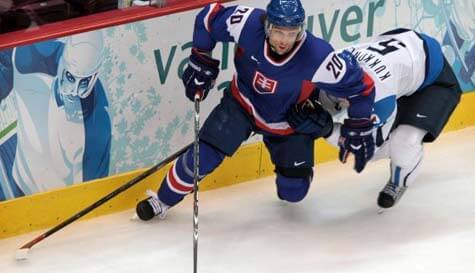 Nothing gets the heart's pumping and the adrenaline coursing through a stag's veins like an incredibly competitive sports match, and Slovakian ice hockey offers some of the most fierce and ferocious action available to spectators. Give the groom an action packed session of epic proportions with tickets to a match of top flight Slovakian ice hockey in the national arena.

Get cheering and chest pounding as you and the lads contribute to the electric match day atmosphere and ready yourselves for what is probably best described as carnage with somebody keeping scores. There are few better spectator sports around; ice hockey combines speed, brutal contact, team tactics and a serious lack of refereeing to create a sport where anything goes and anything can happen.

You'll be watching the mayhem unfold in one of the country's most prestigious sporting venues, the national ice hockey stadium. The arena has played host to some historic and important games and competitions, including the Ice Hockey World Championships that featured the world's best teams battling it out for supremacy out on the ice. Slovakia is also one of the world's most successful ice hockey playing countries, with 4 World Champion medals since splitting from Czechoslovakia; they had 8 Olympic and 13 World Championship medals before the split.

Get the lads together for a thrilling contest of brains and brawn between two of Slovakia's premier ice hockey teams in an epic sports arena. Nothing will set you up for a wild night out like this hair raising spectator sport!