Things to Do in Prague?
With many years sending action-hungry groups to the Czech Republic, StagWeb's Prague stag activities are always the pick of the bunch and the way we support our clients means everyone gets exceptional service, every time - whatever you're doing. And you should definitely make the most of it while you're there. We've got bags of experience, reliability and professionalism you can count on, outstanding local expertise and contacts. Plus we only use preferred venues and whether you go all out adrenaline, sporty, relaxing, cultural or something a little more unusual, you can be sure we've got the best activities covered for your Prague stag do.
11 Epic Prague Stag Activities
- What to Do in Prague!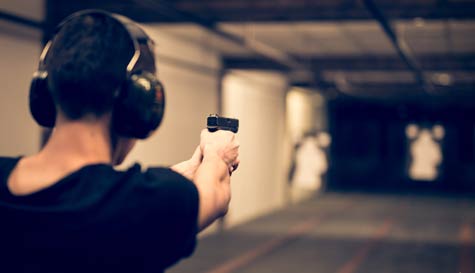 A guide to planning your Prague activities
When it comes to selecting your Prague stag activities all you have to do is let us know what you need and we'll help you get the very best from the budget. If you're not quite sure, drop us a line and we'll happily talk you through all the info you need to make a better decision for your group and how to go about getting it set up, that's what we're here for! In the meantime please find below a guide to Prague's best stag activities, simply follow through to more information...
Using feedback & getting more from your Prague stag activities
As well as numerous visits and reviewing post-event feedback every time a group goes out, all our activities in Prague are constantly appraised for maximum performance, and knowing them as well as we do it means you and your group are always better prepared and your event management is at a higher standard. Our refreshing activity programmes are run with unrivalled professionalism that sets us apart from other organisations. We coordinate flexible half-days and full-days of the most exciting action in the Czech Republic and it's not just for stags, we deliver programmes for all kinds of group events. We really do remove the effort and any frustration, save time, reduce costs and work harder for you - we even financially protect you and can guarantee deposits as well! Choosing StagWeb to help you plan your visit you'll certainly get the most from your itinerary, and we'll work closely with you every step of the way to ensure you're happy.
How to choose your activities & a 10-point guide to a better itinerary
When it comes to planning, whatever stage you're at the best thing to do in any situation is talk to us about what you've got in mind for your group's Prague stag activities. We're instantly ready with loads of useful information and guidance to help you make better choices, for starters the things we recommend you keep in mind are...
Action selection, decide what you want to do and why and don't undervalue quality
Reliability & professionalism, make sure the service you're booking is proven and reliable
Best use of time, it's Prague so the longer you can keep the boys out of the "hospoda" the better and the easier your job will be
Start times, with big nights and plenty of "Pivo" the lads won't love your organising skills if they're up at 9am and getting walloped by a paintball, make sure you've got decent slots sorted (for better choice plan further in advance)
Finish times, you want to finish in line with an easy itinerary and not rush the day/s
Seasonality, weather & temperature, make sure you give the guys the right advice
Location, will you need transfers and a guide to get you there smoothly
Doubling up, understand what make up the best Prague stag activity combinations
Catering, how are you and the boys going to be catered for
Sunday morning, a much-overlooked activity opportunity that adds value to your trip and keeps everybody interested right up to departure
Booking your activities - what to do next
You'll be expertly looked after by our international event teams, we really do provide unrivalled quality and value. We're totally committed to service and your enjoyment so why wait another day? Book your Prague stag activities now! With an enquiry you've got nothing to lose, send a risk-free brief by completing this easy form, or give our experts a call on 01225 474200, we really will prepare an unbeatable event for you. Whatever your activity requirements StagWeb go the extra mile, don't settle for anything less!