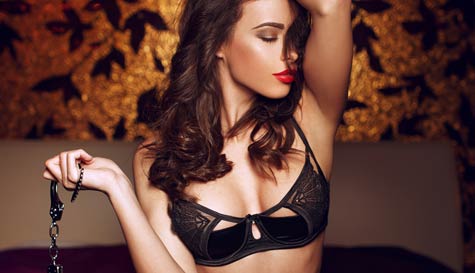 Picture the scene. The groom is sleeping peacefully in his hotel room following an evening of stag based fun when he gets an urgent-sounding knock on the door. No doubt expecting housekeeping or maybe local law enforcement ("Oh no, what did I do?!?"), your groom will obediently open the door. But when he answers he'll find a very different kind of room service waiting for him when he's greeted by a sexy stripper intent on giving him an awesome start to his day. This is exactly the kind of event all the guys can enjoy on your Dublin stag do.
Once the show starts and your groom is thoroughly enjoying himself, you and the rest of the boys have the option of leaving him to enjoy the show alone or squeezing into his room to enjoy the show as well. Frankly, it'd be rude not to watch. Hey, you've earned it after all! The performance will last around twenty minutes during which you won't be allowed to take pictures and so will be 'forced' to watch the red hot stripper do her thing while your groom's eyes do their best not to pop out on stalks.
This is certain to put a smile as wide as the river Liffey on the groom's face and will surely earn you the title of greatest stag ever or Lord of the Stag (whichever you prefer).
Of course, no strip show is complete without a decent soundtrack. To help you nail that as well here are a few morning based songs perfect to start a stag do morning. Why not set up your own Spotify stag party playlist?
Great Morning Stripper Songs
Wake Me Up Before You Go Go Wham
Get Up (I Feel Like Being A) Sex Machine - James Brown
What's the Story Morning Glory Oasis
Good Morning Britain - Aztec Camera
Wake Up Boo - Boo Radleys