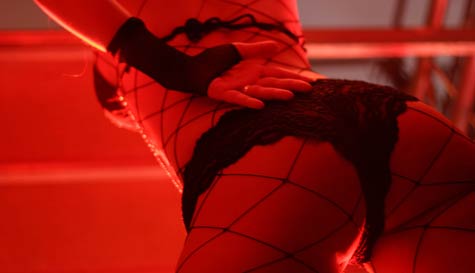 Feel like the stag VIP's you are and cruise along to your evening's destinations in style... in the back of one of our luxury limousines! On the groom's last weekend of freedom, you all deserve the best treatment you can possibly get. That's why with our stag party strip limo, we've found a way to make this effortlessly classy way of getting about town even better, care to take a guess how?

Points to whichever lad answered the above question with 'put a smoking hot babe of a stripper in the limo with you to perform a smouldering strip show'. Our dancers are the most sexy, talented and professional performers around, they aim to please and they damn well deliver. You and the boys will definitely end being more than a little hot under the collar, especially if you're lucky enough to get some special attention from this lovely lady.

So sit back, relax and enjoy the views inside the car for a change! With a glass of champagne in hand and a woman this beautiful performing for you, you're sure to feel like Bond in the back of this high-class vehicle.

Our strip limo service is available in some first-class locations, from Berlin to Tallinn. So wherever you and the boys decide to go on your big weekend, you won't ever be far from the limo ride of your lives.