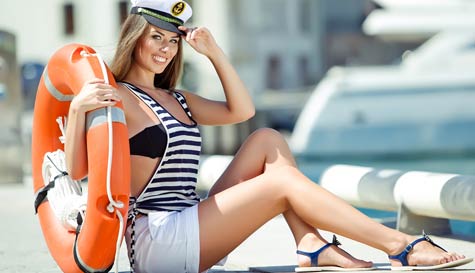 Taking the lads on a cruise is a fantastic idea on your big weekend, it's the perfect chance to sit back, relax and have some top quality banter in some stunning surroundings. But on our stag party strip boat, there's a good chance you'll forget about all of that, as your attention will be totally fixed on our two beautiful dancing girls who'll be performing a red hot strip show for your eyes only.

This epic activity is exactly how it sounds, we aren't mucking about on this one. It's an exclusive, private cruise with gorgeous girls on hand to entertain your group from start to finish.

This is the perfect way to weigh anchor on the groom's days as a single man, and the rest of the lads definitely won't be complaining about your choice of entertainment.

This unique cruise is exclusive to Europe, so whether you're heading to Budapest, Krakow, Ljubljana or Prague, this is the perfect way to set your stag weekend apart from all the rest. Feast your eyes on lovely local ladies and enjoy the wide variety of add-ons we can offer you including delicious buffets and quality beers.

We've scoured Europe for only the very best strip boats (we know, poor us) so you can rest assured that you and the boys are guaranteed a top time that's sure to set the pace for a first-rate weekend.