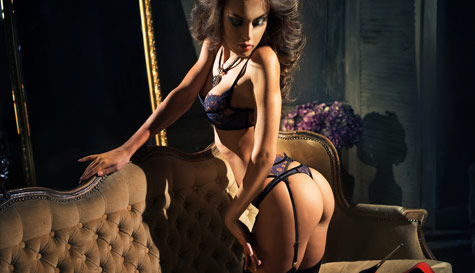 Now, we're not denying that nightclubs are ace, but you can do that any old weekend! This is your best man's last night out as a single fella, so it is simply your duty as best man to pull out all the stops. Get ready for this stag do lap dancing in Bristol, and show the groom what he'll be missing as he enters a lifetime of wedded bliss!
This Bristol-based club isn't the kind of seedy venue you'd see in the movies. This is an exclusive, premier gentleman's club that aims to give you and the lads a truly unforgettable night. You and the boys will bypass the queues and stroll straight in like the VIPs you are, head to your reserved table, and get ready for some sexy, stag-worthy entertainment!
With this package, you'll be treated to table drinks service, so you can keep the stags well-watered throughout the night. This epic club is uniquely equipped to give you and the boys the best time imaginable, with luxurious rooms, private booths and VIP lounges. You're sure to have some seriously big laughs, and there's no better way to give the groom's single life the send-off it deserves!
You'll also get a photo of the groom with his favourite dancer, which he can take home as a souvenir to remember his night! Not that he'll need reminding, forgetting your time in here won't be easy, especially when you feast your eyes on the gorgeous girls who'll be on hand to perform for you and the lads!
These ladies are experienced professionals, who know how to give you a good time with some seriously sexy moves. They'll perform in a dozen different dance areas around the club. If you're looking for an evening of stag entertainment that lives up to your expectations and then proceeds to thoroughly smash them into tiny pieces, this is it, fellas!