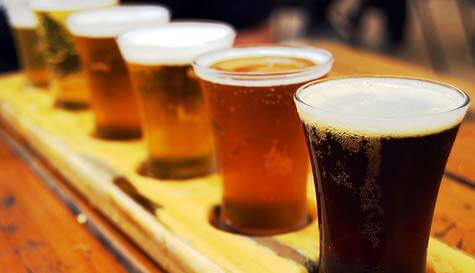 Going to Germany and not trying the local beer isn't illegal but it could lead to having your man card revoked and confiscation of your Celine Dion CDs. Germany's finest export is toasted worldwide and the ideal way to raise a glass to the groom. And to make sure you do it in style StagWeb can help you organise a p*** up in a brewery.

Our Berlin stag party brewery tour will see you visit one of the city's finest microbreweries. This fantastically pintsized operation has been producing superb beers under the guidance of its master brewer.

Beer lovers will get a real insight into how the pros create the finest beverage so if the stags have tried their hands at home brewing, this is the ideal place to pick up a few more tips on how to create perfect pints. The brewery is not in the mould of the vast beer houses but a localised beer company who brew their beer with a real passion, creating unfiltered cask-conditioned beer full of vitamins, flavour and that all-important alcoholic content.

During the tour, you'll get to try three of their beers to judge for yourselves just how good their beverages really are. There is no finer place to pay homage to beer than Germany and this interesting tour really will give you a great insight into just how our German cousins have managed to make such an art form out of the humble pint.

To complete your evening why not add a Strip Dinner and Guest List Nightclub Entry? You can arrange a Berlin stag night full of fun with no hassle.