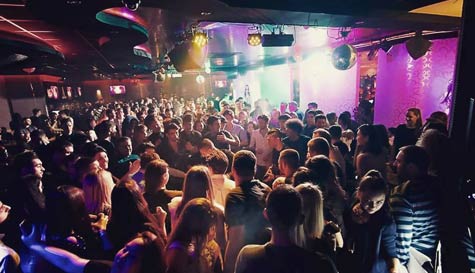 Party like true A-listers with guest list entry to Fashion, one of Prague's most exclusive nightclubs. Our English-speaking guide will take you straight to the party, past the crowds and stay with you for the first hour to settle you into your new VIP status. Then it's up to you to give the groom the celebration he deserves. But we'll give you a few extras to help you along the way:
VIP table:
Welcome drinks
Bottle of spirits (rum, whiskey, vodka)
Mixers
Ice
Snacks
You'll get a bottle for every five stags with a few snacks. Then, the choice is yours. Throw shapes on the dance floor, chill-out on your VIP table (yes, we're saying it again, VIP!) or just gawp at the stunning performers walking around in their ever-so-slightly revealing costumes.
This isn't your average club. This is Fashion. Where Prague's bright young things go to let their hair down and party to the sounds of the city's top DJs. The club has a futuristic, luxurious vibe, making it the perfect choice for stags looking to give their night out a serious upgrade.
Fashion is renowned for its must-try original cocktails, incredible live dance/music performances as well as a roof terrace with striking views of the city below. Perfect for a group selfie to remember this legendary night by.