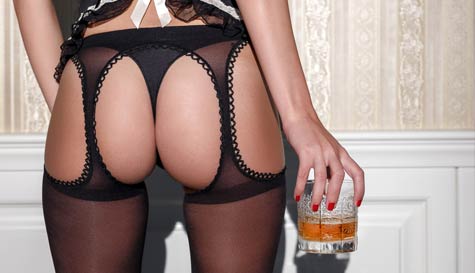 No stag weekend is truly complete until you've given the condemned man/groom one last walk down the green mile and a trip to a top gentlemen's club. In fact, it might even be illegal to go on a stag do and not treat the groom to a lap dance club (if it isn't, it should be!).
This top night out isn't just a Prague stag party lap dance club, it's a tour of three of the hottest clubs known to stag-kind. You'll even be shown around by a friendly female guide.
The session starts with your guide meeting you at your accommodation, she'll then escort you to the clubs where you'll have guest list entry, no queues, no fees, no fuss. Once inside you can watch the smile widen on all the guys' faces as they are greeted by some of Europe's hottest lap dance performers, seriously, these babes are a cut above!
You can treat the groom to a private dance or maybe treat yourself (because you're worth it). Once you're ready, get the troops mustered and head on to the next club. Your guide will be with you for 3 hours but you can stay at the clubs for as long as you like, within reason, you're not allowed to claim squatter's rights or anything.