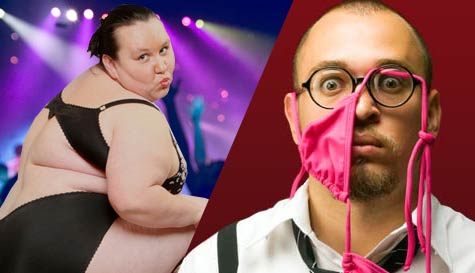 Some things you can't un-see. This is one of those occasions where the groom will be wishing he could wash his eyes out with soapy water and burn away all the memories that will be left haunting him. It's also one of the greatest stag party pranks ever!
It's a Prague stag do, as the best man your role is pretty simple, make sure the groom has a brilliant time, make sure there are cold beers and naked women and stitch-ups. And in some countries, we're fairly sure it might be illegal to arrange a stag weekend that doesn't involve beer and naked women.
The fun begins when you'll be greeted by an English-speaking guide who'll be leading the guys on a completely fictitious bar crawl. On the way, you'll get stopped by a fake policeman who'll invent a reason to arrest the groom. He'll even bang him in handcuffs for added authenticity. You can reassure him you'll call the embassy on his behalf… When you get back to England. "Free the Prague one!"
Just how much the groom manages to keep his cool will remain to be seen. He'll be karted off to the police station. Which turns out to be Prague's number one strip club. Just as the groom starts to think he's safe and that it's all going to end well it will take the worst possible turn. A HUUUUGE roly-poly stripper will give him the kind of show that once seen can't be unseen. Even when he closes his eyes it will be embedded onto his eyeballs. And all this while the rest of you watch on and enjoy his suffering. Plus you'll all get a free beer. Cheers!
A great stitch up, cold beers, fake coppers, giant strippers, handcuffs, this story just has everything and will be the moment the groom will be able to look back on (while shuddering) for years to come.