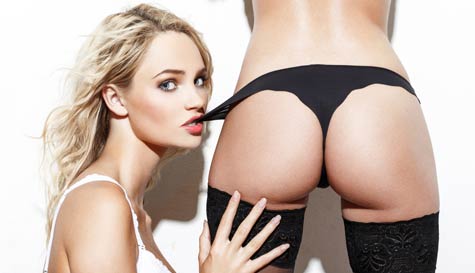 You can't send the groom off to his wedding without giving him a decent send-off. And this isn't your average stag weekend activity, this is the addition that will have all the guys agreeing you are a true, 'Stag Master'.
While lesser stags are giggling at strippers from the back of a nasty club, you and the guys will be getting up close. So close in fact, that the groom will get to join in the show while the rest of the stags cheer him on. This is one activity the guys will remember for years to come, and something the groom can look back and remember once he's crossed over to the other side and said 'goodbye' to the guys' nights out and 'hello' to trips around IKEA.
The action starts with a guide who'll pick you up from your accommodation and show you to the venue. Inside you'll have a private changing room before entering your own private show. "Is it hot in here or...". Oh, yeah, temperatures will be rising. The fun will start with two stunning strippers before going on to a full lesbian show. All going on inside the sauna right in front of you! And for even more laughs, the groom will be dragged up to join in.
Each of the guys will also get two beers each because it's hot work.