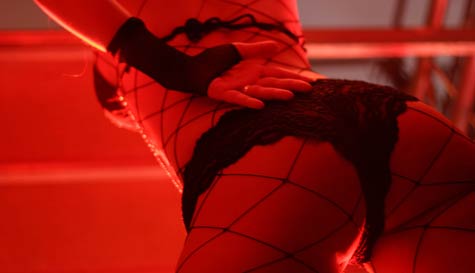 Are you looking to get the stag proceedings underway from the moment you step foot on Latvian soil? Then we've got what we reckon is the best way to kick off your big weekend with a bang. In our Riga strip limo, you'll be taken to your accommodation in luxury transport with a twist.

Imagine it, you and the boys get off the plane with the groom completely clueless as to what's going to be happening to him over the next 48 hours. You're motioned over to a chauffeur holding a personalised sign, pretty par for the course when arriving in a holiday destination.

What isn't par for the course is stepping outside to see a huge luxury limo waiting for you; the groom's already going to be loving this amazing surprise, so imagine his shock when you get him to open the door to find two Latvian beauties already inside the car. You'll crack open his first beer of the weekend and sit alongside him as you and the boys enjoy an unforgettable strip show.

The dancers in our strip limo are seriously sexy, and although they're sure to pay some special attention to the groom, they'll definitely provide a smouldering performance that all the lads will enjoy. This is a great way to get your big weekend off to the perfect start, and it's so much more fun than the usual airport taxi!