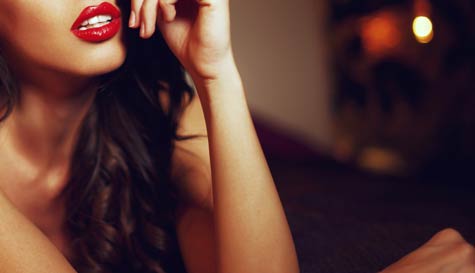 As Napoleon once said, "A stag army marches on its stomach." And this is a statement we heartily agree with (although we might be paraphrasing slightly). Unless the lads are well fed they will invariably get fed up pretty quickly. But in Riga, while making sure the rest of the stags are receiving the full daily calorie intake you can also give them a great show to feast their eyes on.

And a red hot strip show really will give them something to smile about as you all get geared up ready for your big night out.
But this isn't just your average strip show, these Eastern European lovelies are quite simply stunning!!!
Having been welcomed into the great venue each of the stags will sit down to a truly man-sized steak dinner with two beers per man to wash it down with. Once you've had your fill of fine fayre you'll have time to get yourselves additional drinks if you choose before the show begins. And you can take it from us, this is a show not to be missed and will keep the groom smiling for the rest of his weekend.

Riga is an amazing party city which manages to put a completely different spin on most activities and dinner is no different. This evening certainly isn't something you'll be able to ask for at your local steakhouse back home in Blighty. Nights out in Riga are just bigger and crazier than your average Saturday night so a strip dinner is the perfect way to kick your night off.

NOTE: You are able to upgrade your package to include a 90-minute lesbian show where the stag can get involved! Please speak to your account manager for details.