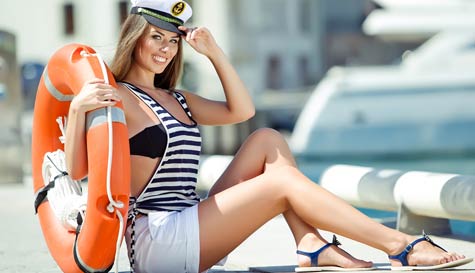 Picture it now; you and the lads are cruising down the picturesque Vistula River with a cold beer in hand, the wind blowing through your hair, you're relaxed to the max and you're loving it. How can this scene get any better? Oh yeah, there'll be one of Poland's most beautiful women stripping in front of you!

Welcome to Krakow, have a nice stay!

Krakow seems to be a city that was built with stag parties in mind. Every kind of party a stag could wish for is available in this friendly and accommodating town; the drinks are cold enough to fuel a cold war missile, the bars are lively, vibrant and they always appear to be packed with women who closely resemble supermodels.

Our Krakow strip cruise lets you take this non-stop party spirit out to sail, as you're treated to some high-quality drinks and some unforgettable entertainment. Our premium stripper is seriously gorgeous, and she's sure to wow the lads with some dizzyingly sexy moves as they get an eyeful of this Baltic beauty.

Feeling hungry? After the show, you can take advantage of our fantastic BBQ add-on and wrap your jaws around some delicious traditional Polish cuisine. This is sure to be a winner with all the lads, and it's a great way to get a night out in Krakow off to the perfect start.