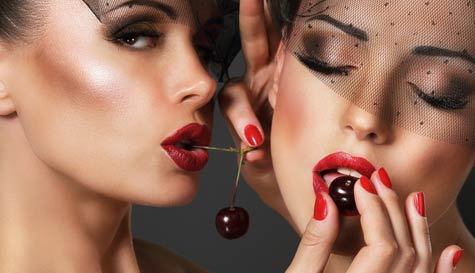 This mouth-watering treat really is a perfect way to put a smile on all the stags' faces. Yes, the guys have had great meals before but you're about to take it to a whole new level. It's the ultimate in 'fine dining'.
An English-speaking female guide will meet the group and take you to your restaurant. An evening of great food and banter will kick off as you all tuck into a steak dinner with two beers each to quench your thirst.
Then the fun really starts, (Stag Tip, this works even better if the groom doesn't know what's coming so make sure all the guys know to keep schtum) not only will the groom get to meet a smoking hot babe, she'll be getting her kit off for him, before letting him eat his dessert off her naked body!

The dinner starts with the steaks cooked to your specification. The beers will be perfectly chilled. And the babe will be smoking hot. She'll start by stripping, something all the guys will have front row seats for as this is a private dinner, for your eyes only. Once she has finished getting her kit off for the lads, she'll then lay down on the table and the groom will get to eat his dessert. Well, we don't want him wasting away now.
The rest of the salivating stags will just have to look on and hope there's something leftover. If there are any leftovers then the rest of the lads might be invited to take a turn, although it's not like an apple crumble, the groom is probably unlikely to want to share.