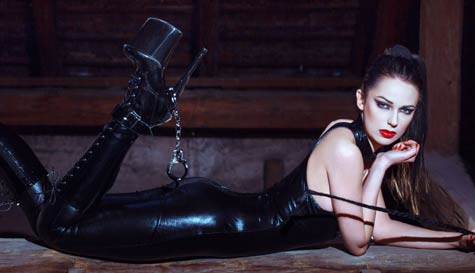 Our Berlin stag weekend dominatrix show is the perfect way to really put the groom in his place. He might be the man of the moment, it might be his weekend, but he should never be allowed to forget what a devious bunch of ******** his best man and closest mates really are!
It's his stag weekend, you should be giving him some short-sharp reminders of the potential trials and tribulations that he could face as a married man, and what better means of helping to educate him that by laying on a smoking hot dominatrix! After all, a little bit of sadomasochism never hurt anyone!
The evening will start when our guide meets you at your hotel and guides you to the venue, we'll leave it up to you as to how much (or how little) you tell the groom about where you're heading and what lies in store). Once at the venue the stags can all enjoy the 2 beers each plus a snack. Although 'enjoyment' is a relative term, one man's pain and humiliation is another man's pleasure as your party's main man is about to find out. The domineering Madame is typically Germanic, tolerating no-nonsense and she'll be quick to put the blushing bridegroom in his place.
The show lasts 25 minutes in total.
You can add a second dominatrix and transport if required. Please ask our team for more details.